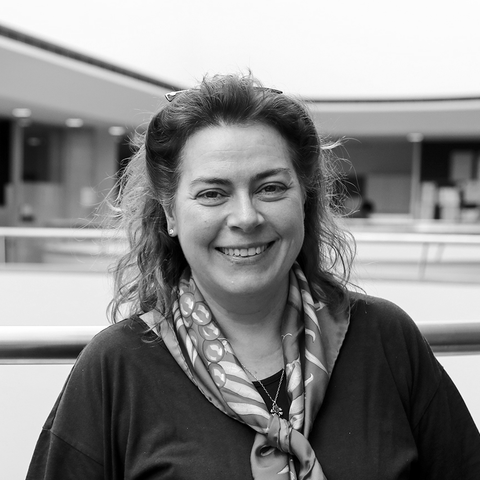 FUTURES THINKING: HOW TO APPLY STRATEGIC FORESIGHT IN YOUR ORGANISATION (BRIDGETTE ENGELER – AUS)
2-DAY MASTERCLASS:
TUESDAY 12 - WEDNESDAY 13 NOVEMBER 2019
This Masterclass is a two-day immersive program introducing you to the thinking and practice of Futures Studies and Strategic Foresight – including tools, theories, mindsets, and (of course) lots of speculation. You'll learn how to use Futures Thinking and some strategic foresight tools in your everyday work, and identify ways to anticipate change in your projects, organisation, and industry.
The Masterclass will introduce Futures Studies and the discipline of strategic foresight including techniques that underpin the practice – exploring different ways to approach scenarios, brand development, organisation and business models, designing for change, and mapping futures.
While an organisation might believe it has a strategic plan and set future, it's usually stuck in 'business as usual' and can't see that there are many possible futures to be explored. This Masterclass will help you understand how you can start shaping the pathways to preferred futures and why that matters to every aspect of design. This class will transform the way you view today's challenges, help you anticipate new ones, and shift you toward a new way of thinking, being, and acting.
You'll learn how to:
Work with past and emerging trends while avoiding the pitfalls of current trends (and recognise why trends are not always your friends);
Create futures-focused scenarios using three different methods;
Develop a more anticipatory mindset on projects;
Use prospective thinking to design new businesses and business models; and
Deepen your understanding of futures for people and organisations.
The two days will include academic and practical content with pre-reading provided. This will give you the skills to get started in using futures thinking, and a mindset and toolkit to apply in your organisation and continue learning in a day-to-day context.
WHO SHOULD ATTEND?
The Masterclass will be useful for anyone who is interested in designing better futures: Designers, Planners, Strategic Designers, Innovation Managers and teams, Business Consultants, Startup Founders or Social Innovators – particularly those working to create new businesses, products, and services in Innovation Labs or Accelerators.