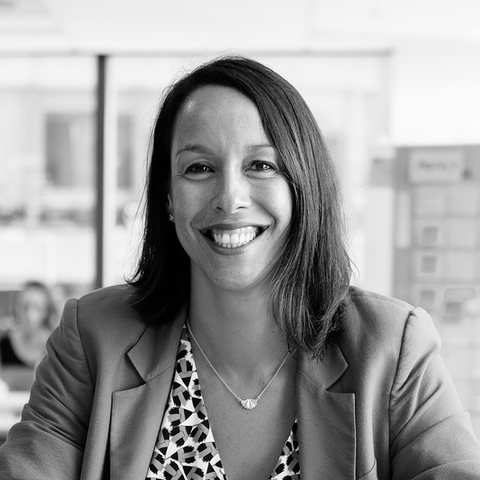 ALISON SHARP (NZ)
GENERAL MANAGER, MELD STUDIOS
Alison has 18 years experience growing and managing teams around the world. She identifies as a Maori woman from Te Whanau-a-Apanui tribe on the East Coast of New Zealand and actively designs for equality in the workplace.
Alison oversees all areas our business—from defining our purpose, goals and strategy; to forecasting our financial health; to designing our staff and studio experience. She draws on a range of sources—including her cultural and professional background, our client work, industry trends, and the experiments she runs within Meld—to put in place organisational structures and ways of working that are inclusive and effective.
Alison takes a collaborative and iterative (design) approach to all of this, and is passionate about using Meld Studios as a live prototype for being both a purpose-led and profitable organisation.
Alison has written and spoken publicly about mindsets and methods to 'design out' the pitfalls we see in traditional approaches to business, leadership and decision making. She also mentors managers and leaders to build up their own teams and influence how their organisation works.
BREAK-OUT: 'ORGANISATION DESIGN' (2019)
Design has increasing impact at a product and service level; however, projects still fail because our organisations are not set up to act on or deliver the good experiences we design. Why is this? Why is it so difficult to get traction and create the systemic change needed to put better things out into the world?
This session is all about applying the mindsets and methods we have as service designers—research, empathy, inclusion, collaboration, storytelling, prioritisation, experimentation—to a new object of design: how people within an organisation work and make decisions. #orgdesign
Together we will explore:
Why is it important to design how organisations work?
What's involved?
What role should we play in this?
How might we use the skills we already have—and some new ones—to get more traction?
This session is for anyone who is interested in: rallying people to work more collectively and responsibly, with a longer-term focus on sustainable and ethical decision making; and redefining what strategy setting, service delivery, staff engagement, community engagement, or change management looks.