QUESTIONS
Send us an email at hello@sdnow.co, we're happy to chat about anything that's on your mind. We've also covered a number of regularly asked questions below.
HOW MUCH ARE TICKETS?
Tickets are AU$540.00 for the conference, which goes from 14-16 November.
There are also a limited amount of $360.00 tickets available for University students and not-for-profits. You'll need to use your University or not-for-profit email for these.
Masterclass tickets range from $1480.00-$1920.00, with 2 or 3 day classes running between 11-13 November. Places are strictly limited per masterclass, ranging from 15-25 participants.
ARE SINGLE-DAY OR GROUP TICKETS AVAILABLE?
There is just one kind of ticket for the entire conference (or masterclass) to keep it simple for everyone.
We know some people would like to just come for a day or two – and the program is designed so you can pop in and out of the parts that are useful to you, while still being priced lower than many one or two-day conferences.
If you'd like a colleague or friend to use your name on different days that's okay.
CAN I APPLY FOR AN EQUITY SCHOLARSHIP?
We have a very limited amount of equity scholarships for practitioners from under-represented groups in the design industry, or those who wouldn't usually be able to come to a conference. We work with our advisory panel and facilitators to allocate these based on need.
Applications are open between 09 August 2019 and 30 September 2019, with successful applicants notified by 14 October 2019.
You can apply here.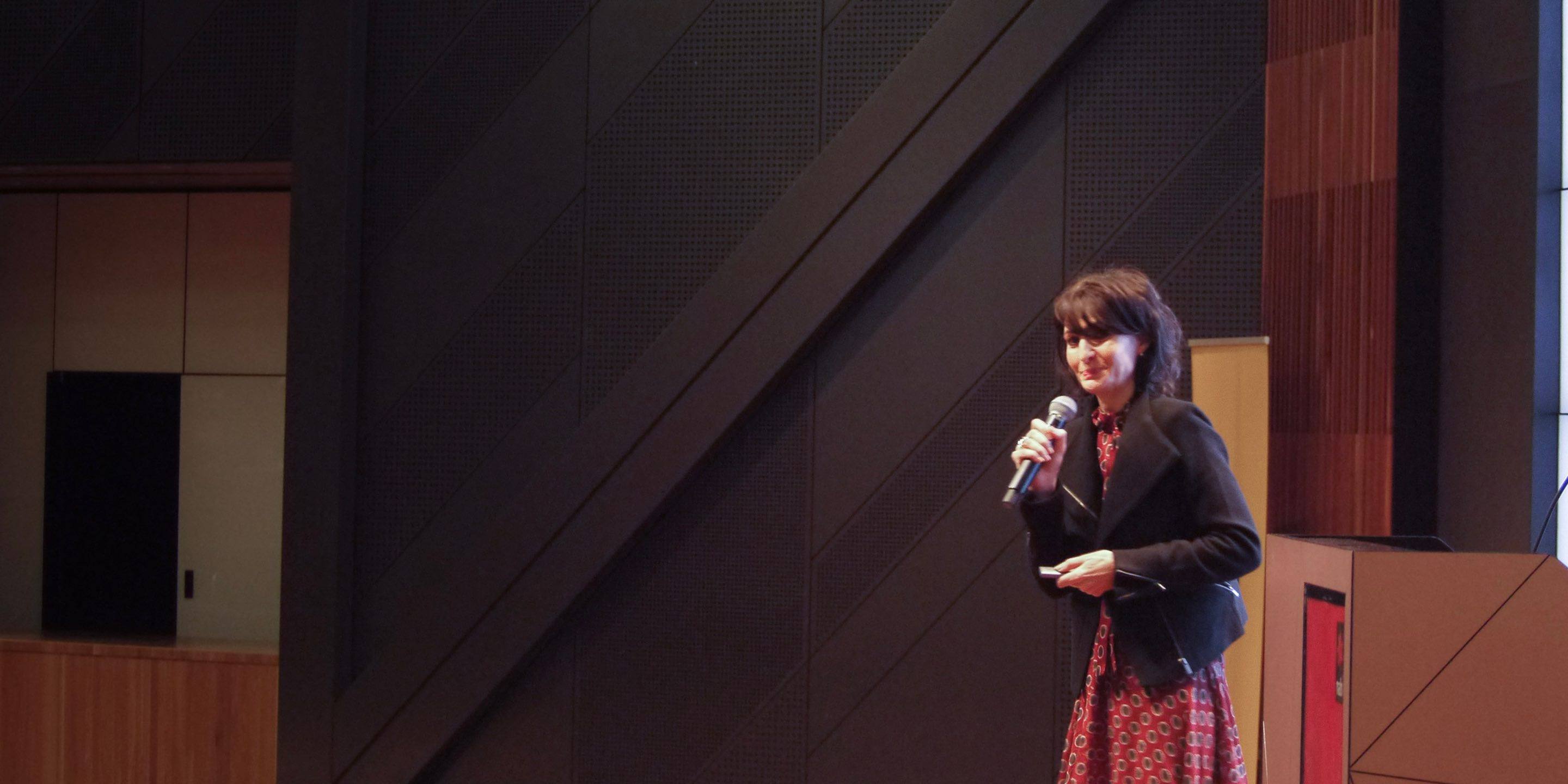 WHO GOES TO THE CONFERENCE?
The conference is attended by a broad group of practitioners from across the Asia-Pacific region, with attendees from: industry, academia, consultancies, government, not-for-profits, and startups.
Basically anyone who is broadly interested in Service Design, Strategic Design, Speculative Design, or other emerging practices.
ARE SLIDES AVAILABLE AFTER THE CONFERENCE?
We put all the talks on Vimeo and share slides with the community after each conference. We ask all speakers to agree to this in advance, but sometimes it takes a little while to collate everything together.
DO YOU ACCEPT REFUNDS?
We'll accept refunds up to a week before the conference, requests can be made via Eventbrite. On the week we'll consider refunds on a case-by-case basis, basically if we can reasonably resell the ticket in time. Please note Eventbrite do not refund the booking fee portion of the ticket.
Alternatively, you can change the name on your ticket at any time, or just get a friend to use your name on the day.
WHAT PAYMENT METHODS DO YOU ACCEPT?
At the moment we accept most Credit or Debit cards via Eventbrite, although we may be able to figure something out if your organisation has specific requirements. Send us an email at hello@sdnow.co and we'll see what's possible.
CAN YOU SEND ME A TAX INVOICE?
When your payment is processed you'll receive a tax invoice via Eventbrite. If you need another one (or to change any details) send us an email at hello@sdnow.co.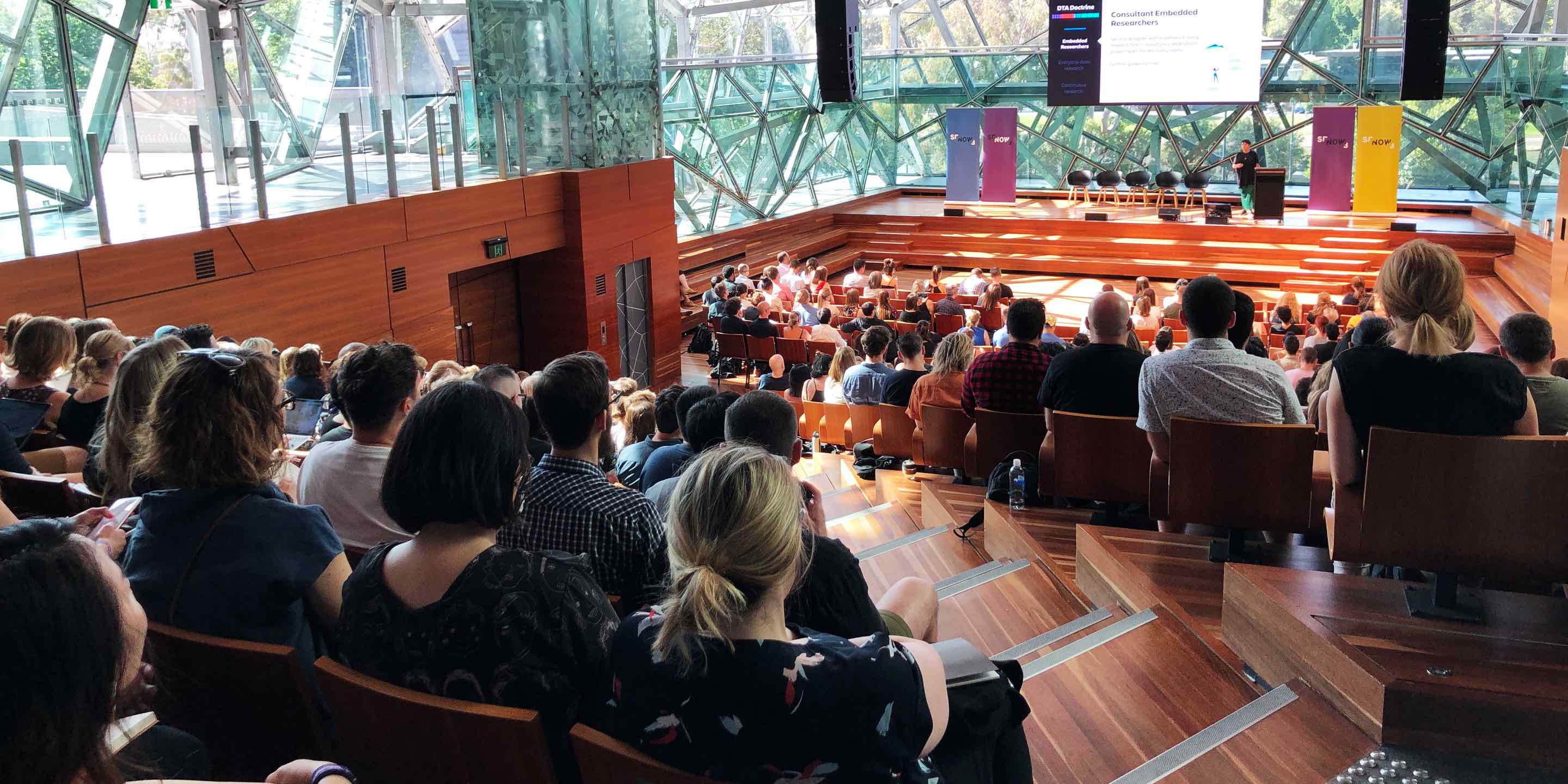 ARE YOU LOOKING FOR SPONSORS?
We have a range of opportunities available for organisations that are a good fit purpose-wise, would be of interest to the community, and are providing design-led products or services. We design these with each sponsor based on their needs, and this can range from financial contributions to hosting side-events. All sponsors receive:
A number of conference tickets based on your contribution;
Branding on the conference website and communications;
Option to have a stand and pull-up banners at the conference; and
Option to play a one-two minute video during breaks at the conference.
Message us at hello@sdnow.co to see what's possible.