QUESTIONS
Send us an email at hello@sdnow.co, we're happy to chat about anything that's on your mind. We've also covered a number of regularly asked questions below.
WHO GOES TO THE CONFERENCE AND MASTERCLASSES?
The conference is attended by a broad group of practitioners from across the Asia-Pacific region, with attendees from: industry, academia, consultancies, government, not-for-profits, and startups.
Basically anyone who is broadly interested in Service Design, Strategic Design, Speculative Design, or other emerging practices.
ARE SLIDES AVAILABLE AFTER THE CONFERENCE?
We put all the talks on Vimeo and share slides with the community after each conference. We ask all speakers to agree to this in advance, but sometimes it takes a little while to collate everything together.
WHAT PAYMENT METHODS DO YOU ACCEPT?
At the moment we accept most Credit or Debit cards via Eventbrite, although we may be able to figure something out if your organisation has specific requirements. Send us an email at hello@sdnow.co and we'll see what's possible.
CAN YOU SEND ME A TAX INVOICE?
When your payment is processed you'll receive a tax invoice via Eventbrite. If you need another one (or to change any details) send us an email at hello@sdnow.co.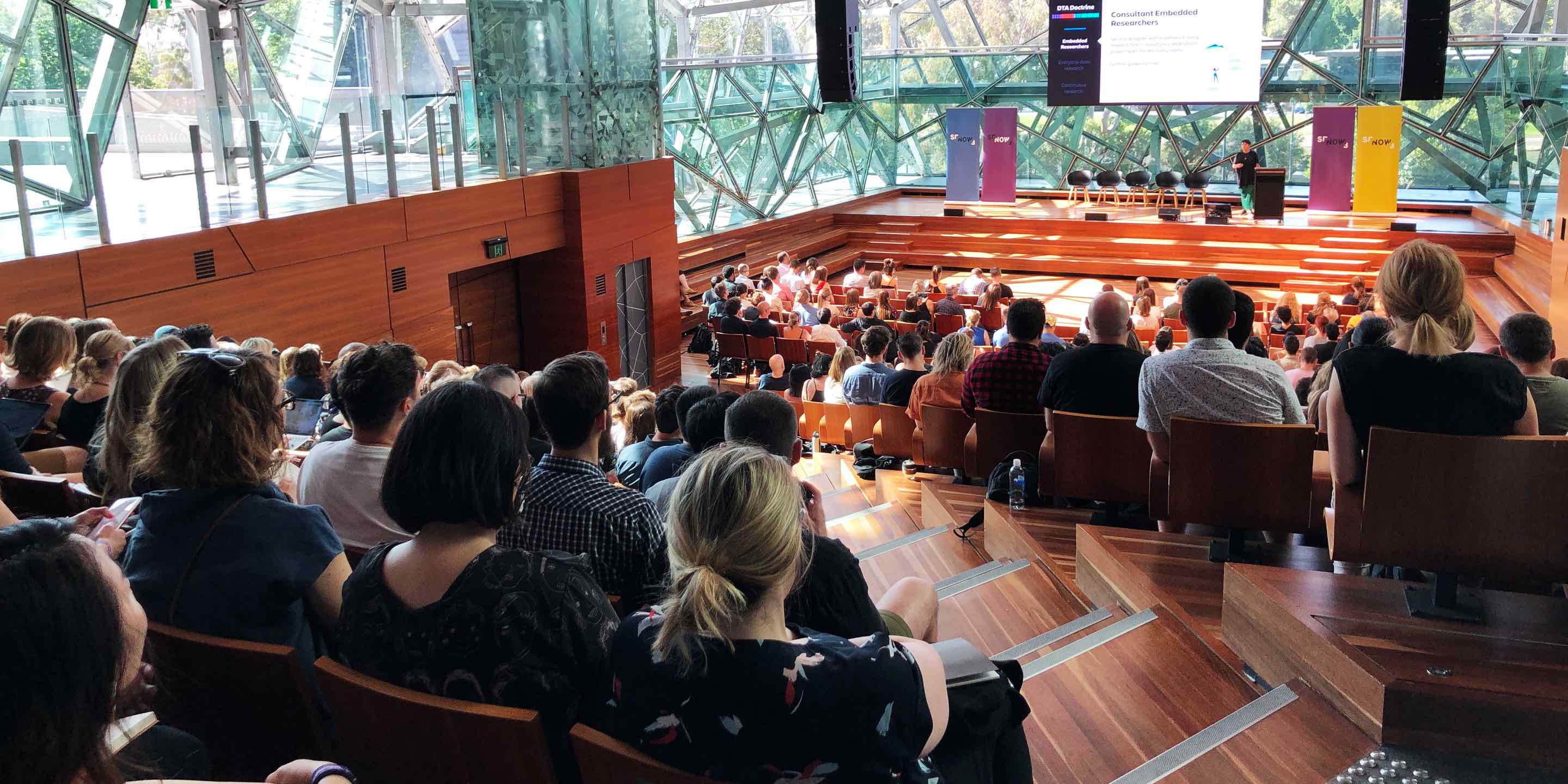 ARE YOU LOOKING FOR SPONSORS?
We have a range of opportunities available for organisations that are a good fit purpose-wise, would be of interest to the community, and are providing design-led products or services. We design these with each sponsor based on their needs, and this can range from financial contributions to hosting side-events.
Message us at hello@sdnow.co to see what's possible.