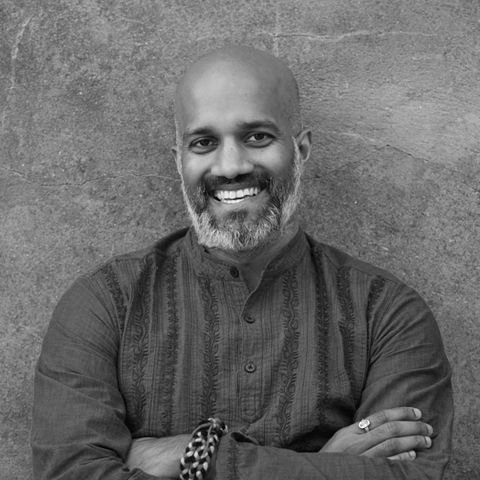 ASH ALLURI (AUS)
PRINCIPAL, THE AUSTRALIAN CENTRE FOR SOCIAL INNOVATION
Ash is a service designer who brings and blends his experience in design, international humanitarian aid and development, and engineering to tackle some of Australia's complex social challenges now and looking into the future.
PANEL: 'THE DARK SIDE OF HCD: DANGERS OF EMPATHY, TRAUMA, AND ALTRUISM' (2018)
A panel discussion by Ash Alluri, Sasha Abram, and Penny Hagen to grapple with the darker dimensions of human-centred design. It will become a podcast for the 'HCD Chat Over Cheese & Wine' series of candid discussions, led by Yoko Akama for the Masters of Design Futures (RMIT), that navigates through some of the challenging and contested dimensions of human-centred design.