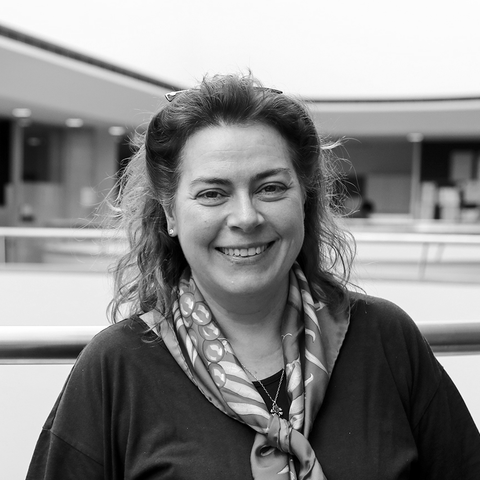 BRIDGETTE ENGELER (AUS)
SENIOR LECTURER, SWINBURNE UNIVERSITY
Bridgette is a pracademic working across design, strategic foresight and culture. With 20 years' experience in brand, design and innovation strategy, Bridgette's work focuses on the potential of design and futures to tackle challenges intersecting people, community and systems.
Her career began at one of Australia's best-known design firms, and she has since been involved with creating brands you may use every day. Bridgette holds a BA and MA from Monash and a Masters degree in Strategic Foresight from Swinburne. She is part of the team at Swinburne's Living Lab that's been working on VR and AR wearables for people with early-onset dementia and is a leading researcher with Project Geldom, a research initiative funded by the Bill & Melinda Gates Foundation to develop the next generation condom.
Bridgette is keen to see design shape preferred futures, not just the 'business as usual' stuff we're told to expect. More importantly, she's interested in how our individual agency will help us get to better tomorrow. Through collaborations with all types and sizes of organisation, her work spans strategic and speculative design, experiential and critical futures, and design for transition.
MASTERCLASS: 'BEING CASSANDRA: AN INTRODUCTION TO FUTURES THINKING AND STRATEGIC FORESIGHT' (2019)
2-DAYS / 12-13 NOVEMBER
An immersive program introducing you to the thinking and practice of futures studies and strategic foresight including tools, theories and mindsets and of course, lots of speculation.
You'll learn why predictions aren't as useful you might have thought (but how to use them better and avoid the pitfalls of trends). You'll also explore different ways to create scenarios and develop a more anticipatory approach to projects.
Topics will include:
Analysing past and future trends;
Prospective thinking for designing businesses and business models; and
Deepening understanding of futures for people and organisations.
The two days will include academic and practical content with pre-reading provided. But, be warned, this is not going to turn you into a professional futurist! What it will do is help transform the way you view today's challenges, anticipate new ones, and support you into a new way of thinking, being and acting.
RECOMMENDED FOR:
Anyone looking to add Futures Thinking and Strategic Foresight to their design toolkit.