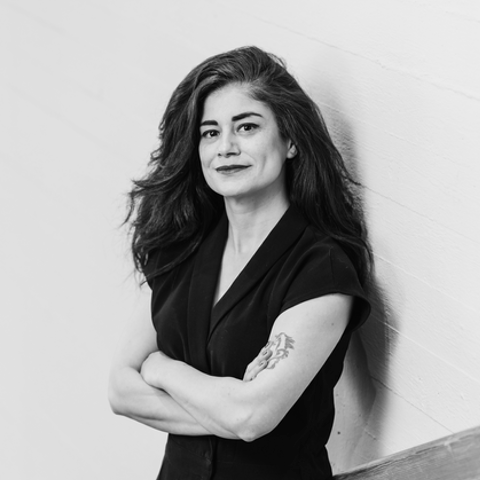 İDİL GAZİULUSOY (FIN/EU)
ASSISTANT PROFESSOR OF SUSTAINABLE DESIGN, AALTO UNIVERSITY
Dr. İdil Gaziulusoy is a design researcher and a sustainability scientist with close to two decades of research, teaching and practice experience in design for sustainability. She has worked in Turkey, New Zealand, Australia and Finland in academic and practice contexts undertaking research, education and consulting roles. Currently she is Assistant Professor of Sustainable Design at Aalto University, Finland, contributing into research and practice of the emerging design for sustainability transitions field with a specific focus on strategy development for businesses and cities to help them set and achieve systemic innovation goals in the face of sustainability and climate urgency.
Her first book, co-authored with a researcher from Brunell University, UK, Design for Sustainability: A Multi-level Innovation Framework from Products to Socio-technical Systems is due to be published by Routledge in 2020.
TALK: 'SUSTAINABILITY TRANSITIONS' (2019)
We are living in times of "sustainability urgency" and there is a need for radical changes in socio-technical-ecological systems. These changes are referred to as sustainability transformations or sustainability transitions. Although these large scale and systemic transition projects has been on the agenda of policy makers and academia for more than two decades, only recently, sustainability transitions has become a popular topic in design practice.
Despite this emerging popularity, currently it is difficult for design researchers, design agencies and freelance designers to fill the niche for design research and practice and to bring forth the full potential of design in transition projects. There are several reasons for this including the need for competence and capacity development (internal) as well as the underlying structures of the commercial environment design practice takes place in (external).
In my talk I will discuss what roles design can play in the context of sustainability transitions in the short and longer terms and share my perspective on the interventions that are necessary to enable design research and practice to become a default and core contributor in sustainability transitions projects based on my experience, observations and learnings from projects I took part in as a design researcher, educator and practitioner.
MASTERCLASS: 'DESIGN FOR SUSTAINABILITY: AN ACTIONABLE FRAMEWORK FOR THE CLIMATE EMERGENCY' (2019)
In this Masterclass you'll be introduced to the multi-level framework of Design for Sustainability, embedding concrete actions into your practice to respond to the climate emergency and other sustainability challenges. You'll learn how to move beyond hoping individuals or governments will act, and start creating systems that enable change at a societal level.