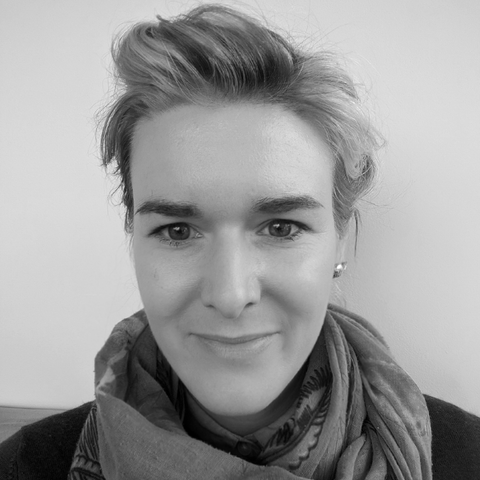 JO SZCZEPANSKA (AUS)
CO-DESIGN CONSULTANT, DENTAL HEALTH SERVICES VICTORIA
Jo is a designer, researcher and co-design advocate. She works with clients and communities to think big, act small and prototype fast. Jo has worked in Australia and abroad. She has received many awards in the sustainability and social impact space. Jo is an expert in translating generative research into great designs.
Jo has years of experience applying co-design to many sectors and topics. She holds a Masters of Social Design looking at healthcare experiences. She works on impact projects with resilient communities that are hard to reach. Her approaches aim to increase access for all involved. She lectures in Design thinking, human-centred design and service design.
MASTERCLASS: 'CO-DESIGN: LEARN THE PRACTICALITIES OF RADICAL COLLABORATION' (2019)
2-DAYS / 12-13 NOVEMBER
Co-design's star is rising. It is cutting red tape and shaking up how people design services around the world. As facilitators we need to create safe and inclusive spaces. Environments that share power and decision-making with co-creators.
In this practical masterclass you'll develop your knowledge and skills around co-design. Designed and taught by people with lived-experience, this is something experiential. Over two days you will develop and run your own co-design activities. You will also test your thinking and techniques in the real world.
Jo will teach you her tried and true ways of approaching this generative form of research. Activities will unlock new skills and build concepts along the way. Starting with the origins of co-design – you'll learn details around:
Bias and power;
Planning and workflows;
How to create safe spaces;
Ways of starting deep conversations;
Maketool design;
Map possibilities; and
Lots of things about yourself.
By the end of the course, you'll have what it takes to run a co-design project from start to finish with confidence. You'll also connect to a motivated group of co-designers.
RECOMMENDED FOR:
Participants will find motivation to lead the charge against 'faux-design'. People who are looking to change systems with their new found skills. People interested in equity, social and environmental justice.
We encourage support staff, carers, children, and interpreters to join.
TALK: 'CO-DESIGN OR FAUX DESIGN?' (2018)
Co-design: the Swiss army knife of design research. Championed for it's ability to accelerate social innovation while baking empathy, agency, and advocacy into it's methods. Come to Jo's talk (rant) and learn ways to facilitate radical collaboration from someone who's tried, failed, and kept trying. Consider this presentation a rapid fire co-design clinic that introduces you to the key concepts, helps you call out faux-design, and gives you some tools to get started or level up.