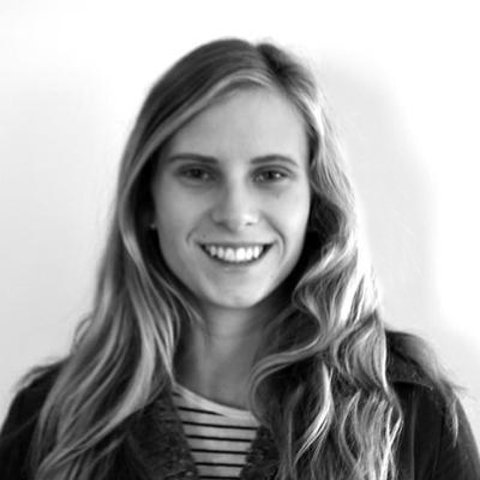 KATIE POTTER (AUS)
STRATEGIC DESIGN CONSULTANT, ECOIMPACT
Katie is a strategic design consultant who has worked on multiple transformation projects across a wide range of sectors and industries. She currently resides in CityLab, at the City of Melbourne, where she helps lead human centred design research for projects tackling waste collection systems, the future of streets, city development and city disruption.
She works both client side and with some of Melbourne's leading strategic design agencies in the finance, insurance, healthcare, aged care and disability sectors. The scope of these projects can include everything from value proposition, business model transition, employee experience, and supply chain logistics, through to implementation, decision making and continuous learning frameworks. Her EcoImpact workshops promote the intersect between systemic environmental problems and the service design industry, providing designers with tools they can embed into everyday projects to help increase environmental outcomes.
BREAK-OUT: 'SELF SUFFICIENT CITIES: A NEW NORMAL' (2019)
Our cities are rapidly changing. Over half of the world's population currently live in cities, and by 2050 this will increase to two thirds of population. The united nations have announced that we need to halve carbon emission by 2030, and with exponential growth, this transformation will need to be driven by cities.
It's inevitable that our cities are on the pathway to become self sufficient in terms of energy, water and waste. Change does not need to be difficult. This workshop explores 10 different solutions that have already been successfully implemented in multiple cities across the world. Known solutions prove that financial viability and technical feasibility are possible, the path to self sufficiency is profitable, and will pay for itself within ten years.
So what's really holding us back? The diversion of responsibility across public sector, private sector and society. This is not one person's or organisations' responsibility. It is everyone's problem to solve. How do we transition society into adopting and promoting these new systems and services? We make the solutions cultural.
'A new normal' calls on all designers and change makers across a wide range of industries to use culture drivers to fast track this change. The goal is to create an emotional connection between people and technology to accelerate the transition.
In the workshop we will pressure test how these solutions might actually play out in real life, by investigating key partnerships, value exchanges and service models, that can integrate with existing ways of life.
This workshop is one part in a series of events that aim to promote, influence and ultimately implement self sufficient cities around the globe. The relationships and connections made during the workshop will continue to accelerate the change. The time is now to rethink how our cities function, live and breathe.