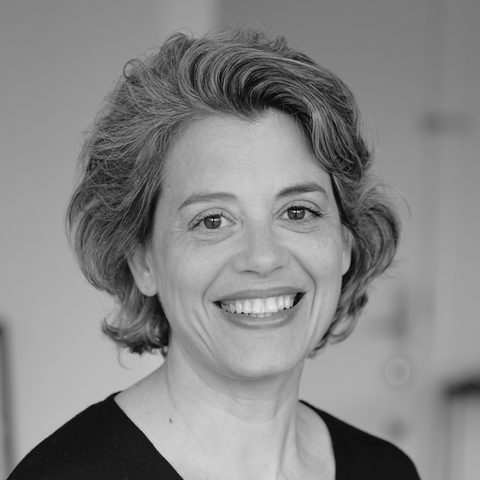 LARA PENIN (USA)
DIRECTOR OF TRANSDISCIPLINARY DESIGN, PARSONS
Lara Penin is an associate professor of Transdisciplinary Design at Parsons School of Design, where she has been director of the Transdisciplinary Design graduate program from 2015 to 2019. Lara is co-founder of the Parsons DESIS Lab, an action research laboratory that works at the intersection of strategic design, management, and social theory, applying interdisciplinary expertise in problem setting and problem solving to sustainable practices and social innovation.
In her work she seeks to explore the agency of service design to effect positive social change while bridging the gap between the innovation of design pedagogy and practice to equip designers to play a more transformative role, involving both civil society and the public sector.
She's the author of "An Introduction to Service Design. Designing the Invisible" (Bloomsbury, 2018) an introductory textbook on service design. Lara has been the principal investigator of "Amplifying Creative Communities" and more recently, a project for the Brooklyn Public Library related to improving services for reentry from incarceration offered at the library branches. She received grants from the Rockefeller Foundation, the National Endowment for the Arts and the São Paulo Architecture Biennale. She was the chair of the Service Design Network Global Conference in 2015.
Lara holds a PhD in Design from the Milan Polytechnic University in Italy and a BA in Architecture and Urbanism from the University of São Paulo in Brazil.
TALK: 'DESIGNING THE INVISIBLE: A WORKER-CENTERED SERVICE DESIGN' (2019)
As service design expands into a variety of industries in the private and public sectors it is about time to bring in more critical lenses into the discipline and practice. In particular, the pressures of ongoing social, economic and technological transformations ask for a critical agenda for service design and a broader ethical and political positioning.
At the Parsons DESIS Lab we consider service design as an advanced approach integrating many design disciplines that can help creating new ways to delivery of public services and services of public interest. In our work we have focused on the intersection between social innovation and service design as we saw the opportunity to interpret bottom-up grassroots social innovations as innovative peer-to-peer service models to be amplified by service design.
The emergence of the platform and gig economy turned this bottom-up approach upside down, with the idea of peer-to-peer sharing quickly departing from an egalitarian form of exchange in favor of monetized services. And with that, the service work interactions are been radically transformed, mostly into transactions. This new economic paradigm poses crucial questions for service design and establishes perhaps a second wave of service design significantly different from the first one.
In this context, our community should face some critical questions: How will service designers design not only user experiences but also the much-neglected labor side of platform services? What is the role of service design in relation to the rise of precarity and informality of jobs related to digital platforms? What are the major implications for service designers in practical and technical terms but also ethically?
In her talk Lara will depart from the cannon of service design that she covers in her first book "Designing the Invisible" and focus on 'designing services as designing work' as an emergent and urgent critical aspect of service design, and will articulate a call for a new politics of service design based on establishing solidarity with service workers.