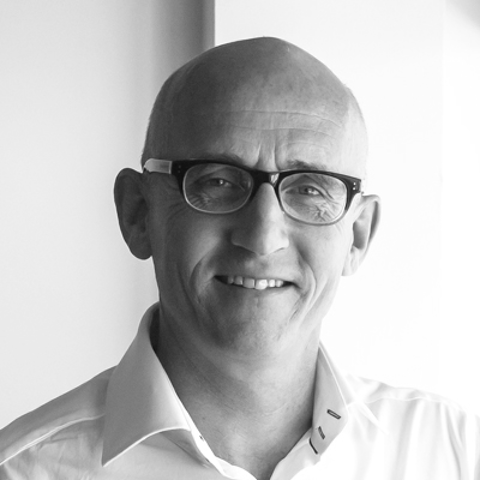 MARTIN GRANT (NZ)
DIRECTOR, THINKPLACE
Martin sees a future where commercial and social organisations use their scarce resources wisely; a future where innovation efforts are de-risked by decisions that are truly human centric and system realistic.  With more than 30 years' experience in the human centred design across a multitude of systems, Martin has deep expertise and experience in scaled systemic change.
Martin's recent work includes bringing a system-based approach to the transformation of the building and construction industry, helping deploy central government funding into the fresh water catchment revitalisation system and has just started work on a transition to productive and sustainable for New Zealand's primary sector.
Martin has a degree in business management. He is trained in the Cynefin model of systems. Martin attributes his success to being a pragmatic life-long learner and explorer in the areas of innovation, human centred design and systems thinking.
MASTERCLASS: 'SYSTEM DESIGN: LEARN HOW TO ACHIEVE SCALED CHANGE IN COMPLEX HUMAN SYSTEMS' (2019)
In this two-day Masterclass you'll be introduced to joining human centred design and complex systems thinking together to be more effective when working in organisations or whole public service systems – anywhere where multiple agents (humans) form around a shared purpose and goals.