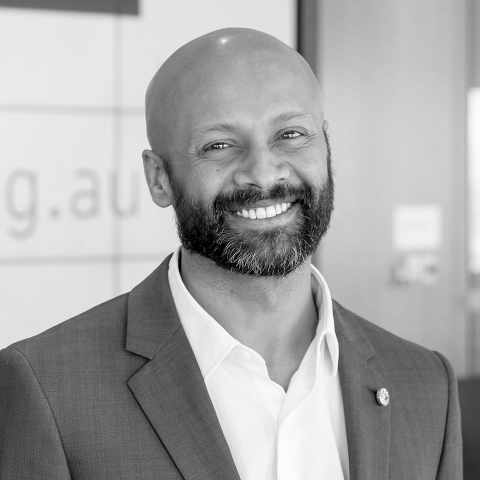 MATHAN RATINAM (AUS)
STRATEGIC DESIGN CONSULTANT
Mathan Ratinam has 19+ years experience as a design professional and educator and is passionate about taking design to where it isn't. He has spent the last decade operating at the intersection of design and international development focusing on climate technologies, entrepreneurship, innovation ecosystems, and human and environmental security.
He was the inaugural Managing Director of CivVic Labs at LaunchVic, the Victorian Government's startup agency. Prior to that he was the Lead Design Specialist in the Innovation and Entrepreneurship Unit at the World Bank and has been engaged as a strategic designer by the White House during the Obama Administration, various UN agencies, the US Dept of Defense, international NGOs and served as an advisor to the Australian Government's Dept of Foreign Affairs and Trade. As an educator he has taught at Columbia University and Parsons School of Design in New York. He holds a PhD in Architecture from the Royal Melbourne Institute of Technology, Australia.
TALK: 'SCALE AND SCALABILITY' (2019)
As strategic design approaches have spread into previously uncharted domains of commercial and public service over the last decade, we might want to ask why we haven't seen a level of change in society that is proportional to the great enthusiasm and uptake of design practice. How can we make design more impactful, meaningful and sustainable, particularly in the public-purpose sector?
This presentation looks at how designs operates at various scales and the scalability of design practice to perform more effectively at larger levels to influence broader populations, geographies and economies.