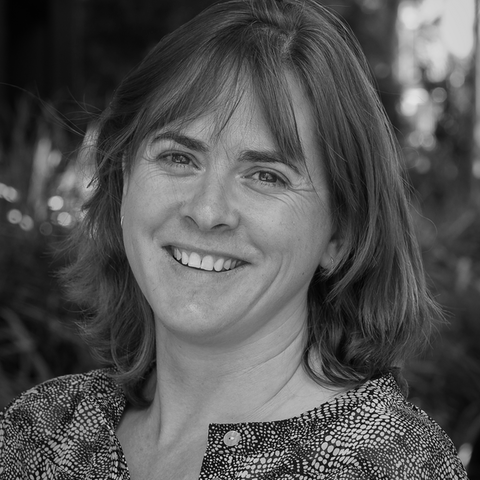 MEGHAN KELLY (AUS)
ASSOCIATE HEAD OF SCHOOL, DEAKIN UNIVERSITY
Dr. Meghan Kelly is a visual communication designer whose experience includes working on large, high profile campaigns and a range of corporate companies during her time as a practicing designer. Kelly is currently serving as Head of Academic Group (Screen and Design) and senior lecturer in Visual Communication Design at Deakin University, Melbourne, Australia. Her research interests are in exploring issues surrounding identity creation and representation in a cross-cultural context, and the process to achieve a respectful, culturally owned outcomes in professional design practice. Her passion for a global understanding of design extends into her teaching practice and continues to be explored in research projects and design opportunities.
Kelly has worked with Dr. Russell Kennedy to co-author the Australian Indigenous Design Charter (winner of the Premier Design Award (Design Strategy) and Award of the Year 2018) and the International Indigenous Design Charter (winner of the Good Design Award (Indigenous Design) 2018). In addition, Kelly co-authored the book Museum development and cultural representation: Developing the Kelabit Highlands Community Museum (2018). This research interrogates the challenges of developing a visual representation from intangible cultural heritage. Kelly is a member of the Design Institute of Australia (DIA) and the International Council of Design (ico-D) and a Regional Ambassador of (Oceania) of INDIGO (International Indigenous Design Alliance).
TALK: 'WORKING WITH THE AUSTRALIAN AND INTERNATIONAL INDIGENOUS DESIGN CHARTERS' (2019)
The Australian Indigenous Design Charter, and subsequently the International Indigenous Design Charter, are comprehensive documents aimed to open discussion on the process of engaging with Indigenous knowledge in professional design practice through respectful exchange, open thinking, deep listening and a genuine commitment to learning. The Charters provide a system of accountability for commercial design practice beyond measures of excellence or impact, and instead take a focus on process. It must be noted the documents do not provide definitive answers, and stand as open documents freely available. They aim to promote a conversation that is currently lacking in industry and to be further informed by professional engagement as the design industry works to address the need for social accountability when working with Indigenous knowledge.
From discussions we have identified three key areas of apprehension and concern; firstly, non-Indigenous designers working with Indigenous knowledges; secondly, the cost involved in undertaking a comprehensive collaborative process; and thirdly, the time required to follow the Charter. This presentation does not apologise for these areas of accountability. Instead, we argue Indigenous knowledge should be valued and acknowledged in commercial practice just as other specialist knowledge is rewarded. More specifically, an understanding by the client is essential and with expanded understanding, it is hoped, over time, designers reach the point where the principles presented in the Charter are naturally embedded in professional practice in Australia, and subsequently in the world, leading to significant changes in the engagement between non-Indigenous designers and Indigenous knowledge holders in design practice.