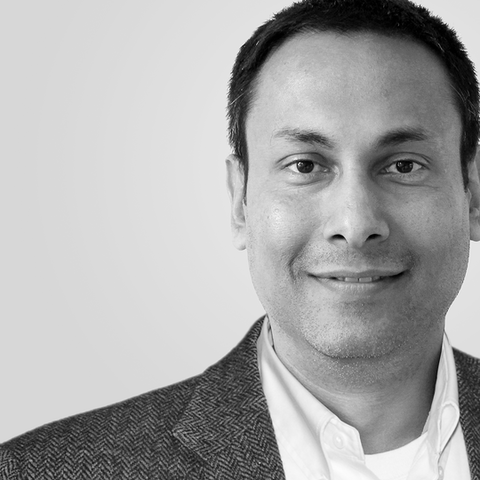 PEYUSH AGARWAL (IND)
MANAGING DIRECTOR, DESIGNIT BANGALORE
For more than two decades, Peyush has led diverse teams in strategic design and innovation, business transformation, and experience consulting for ambitious organizations around the world designing product-service ecosystems in education, tobacco research, law enforcement, ERP, mobile-based retail, investment banking, digital marketing, healthcare, and more.
Peyush believes design to be an experiential discipline and a powerful tool of positive change for organizations and teams alike. With training in design and business administration, Peyush is passionate about helping organizations realize customer experience as a strategic brand asset and a key tool for sustained competitive positioning.
Peyush founded the award-winning Designit Bengaluru studio 4 years ago, which is a part of the global Designit team of 530+ creative-strategists across 17 locations. One of the world's largest strategic design firms, Designit helps its clients across numerous sectors to create products, services, and experiences that improve the way we all live, work, and do business.
TALK: 'INFLUENCING WHAT MATTERS: TAKING DESIGN TO POLICY AND BEYOND' (2019)
India is expected to fly about 150 million passengers this year alone, and be one of the 3 largest civil aviation markets by 2022. The Ministry of Civil Aviation had a pressing need to develop a wholistic, comprehensive, and modern policy to enable the civil aviation industry support India's ambition of a billion flyers by 2035. Peyush will share the experience of helping the Government of India create national aviation policy for the future of Indian aviation- influencing bureaucrats, politicians, and numerous ecosystem stakeholders to rally around a citizen-centered view of progress; not only the process of discovering painpoints and opportunity areas, but stories about lessons learned in the course of practicing strategic design at scale that will eventually impact millions of flyers, vendors, organizations, and government entities.
Peyush will share further about how the work has become available publicly, the implementation of the policy, and its manifestation at airports we're beginning to see already.