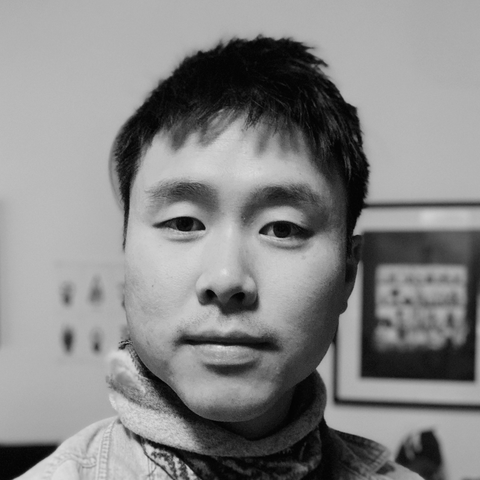 ROB LEE (AUS)
SERVICE DESIGN MANAGER, IAG
Rob Lee is an illustrator, writer and creator who is deeply passionate about seeing the world in new ways. He regularly puts himself into situations where he can find stories, inspiration and patterns in the world around him, to exercise and build the muscle of his imagination. He then translates these ideas into a variety of different creative mediums, including digital artworks, sculpture, poetry, video and stories. Rob is excited about the future, and thinks that possibility is only fuelled by how much we feed our realities with hope or fear.
Professionally, he has had a history as a service design practitioner and visual facilitator in a Financial Services Innovation Lab, before moving into design management roles. At present, he is currently leading a team of service and strategic designers within the Design Centre at Insurance Australia Group.
He strongly believes that the magic in the world around us is contingent on what we're willing to pay attention to. More of Rob's work can be found on his website hiroblee.com. Memories of Uncharted Optimism is his first exhibition.
EXHIBITION: 'MEMORIES OF UNCHARTED OPTIMISM' (2019)
Two centuries on in the year 2222, the world as we know it has changed.
The generations of humanity living on this planet today have gone, replaced by new expectations of what a good life is. Societal notions regarding work, recreation, home and family have evolved just as much the period between 1820 and 2020, and the earth is thriving in what we've come to know as the Anthropocene.
What does it mean to be fuelled by continuous optimism, hope and belief that the future is as utopian as we once imagined it to be?
Memories of Uncharted Optimism explores four parallel visions of the future in 2222 through the eyes of four characters. The world that they inhabit differ after a series of inflection points have resulted in dramatically different living conditions for each of them. What unites their stories is that their futures mirror those that we would consider today as utopian visions for our descendants.
In this exhibition, participants will interact and engage with a series of media – visual, written, sculptural and audio that bring these stories to life. Exhibition viewers will also be invited to contribute to the exhibition prior and during the showing, allowing our present selves to have a conversation with people two hundred years into our future, and contemplate the unwritten pathways that have become their personal histories. Memories of Uncharted Optimism is a collage of narrative explorations into our possible futures, designed to inspire and provoke our collective imaginations to be abundant with hope.