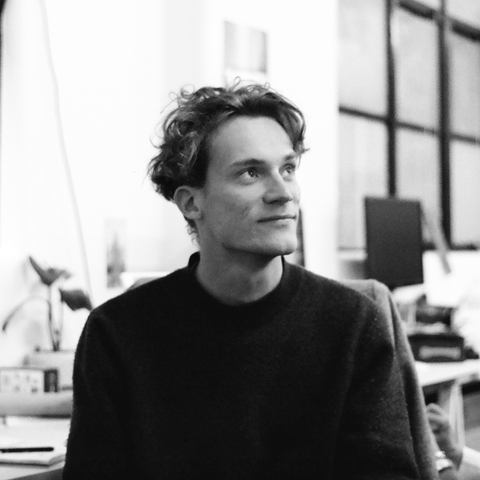 RYLEY LAWSON (AUS)
CO-FOUNDER, MAKING SPACE
Ryley Lawson is a design researcher focused on intersections between design and power, precarity and community building, and collectively imagining and contesting futures. Recent community initiatives include talk series, panel discussions, exhibitions, symposia, and publications, always with the support of others – including co-founded critical support groups Making Space and Communities of Care.
Ryley has conducted research with and for Paper Giant, Australia Post, RMIT, and the Design and Social Innovation in Asia-Pacific Research Network. He has also organised for Melbourne Design Week, SDM's Design and Ethics, Service Design Now, UTS, DESIS-Lab Melbourne, Paper Giant and RMIT.
EXHIBITION / PUBLICATION: 'A DOZEN DESIGNERS DESIGNING' (2019)
Design is a world-making practice. We create and shape worlds that are inhabited by others. These worlds shape the people that inhabit them. However, design as a practice cannot be separated from the local design communities that support individual practitioners. The values, goals, dreams and intentions of community manifest themselves as the outcomes of our designing.
A Dozen Designers Designing is an exhibition, a publication, and a safe, quiet space for listening and talking on the fringes of the conference. It makes space for stories about the role of community in supporting designers as people and nurturing alternative pathways.
Each of us have personal stories about our experiences participating in the design as a career and as a changemaking practice. Parts of these stories are shared – we are told that as designers we can change the world for good, all we need to do is work harder, aim higher, be better. A Dozen Designers Designing seeks to contest this neoliberal atomisation of individual changemakers – we can only make change as far as our communities will support us to do so.
A Dozen Designers Designing explores multiple presents and the communities that support them through stories of vulnerability, hope, grief, and just trying to pay the rent. We share our space and time with Designing Out Of Ruins, a podcast and design fiction for orienting and training for designers in the face of climate migration.