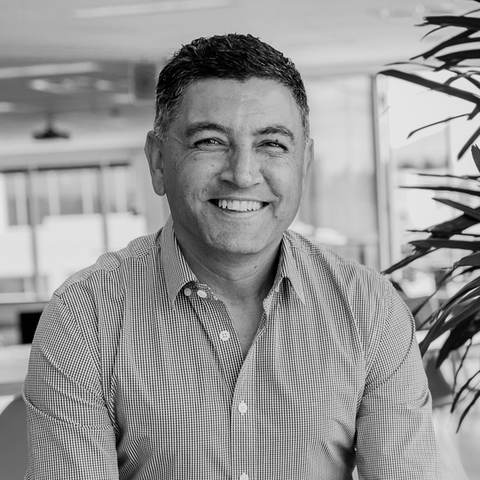 SUNIL BHANDARI (AUS)
SENIOR EXECUTIVE DESIGNER, THINKPLACE
Sunil is a human-centred designer with nearly two decades of experience helping business, government and start-ups, solve problems using design methods. He believes human-centred design is the key lens to guide us through the fourth industrial revolution, ensuring we balance progress with inclusion to deliver value to all communities.
Sunil is intrigued by complex systems and our ability to understand them, intervene to change outcomes and scale for impact. Complex systems can exist at any level, from the human body, or the city of Melbourne, to our legal system, or climate change. At ThinkPlace, Sunil has explored systems around homelessness, cancer screening and the circular economy.
As the Education Lead at ThinkPlace, Sunil also brings his passion for education and belief that skills in problem solving, creativity and communication can change the world, for the better. Sunil has also taught, lectured and mentored in human-centred design.
MASTERCLASS: 'SYSTEM DESIGN: LEARN HOW TO ACHIEVE SCALED CHANGE IN COMPLEX HUMAN SYSTEMS' (2019)
In this two-day Masterclass you'll be introduced to joining human centred design and complex systems thinking together to be more effective when working in organisations or whole public service systems – anywhere where multiple agents (humans) form around a shared purpose and goals.