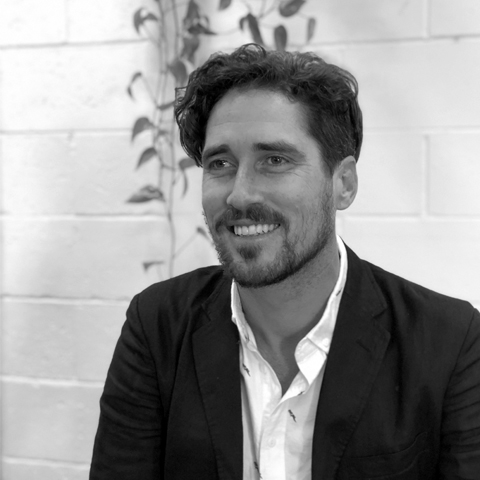 TRISTAN SCHULTZ (AUS)
FOUNDER & CO-DIRECTOR, RELATIVE CREATIVE
Tristan Schultz is a descendant of the Gamilaroi people along with an eclectic mix of European genealogies. He is an interdisciplinary designer, strategist and researcher with a B.Design, M. Design Futures with Honours and a PhD in Design. His work intersects foresight and futures thinking, decolonial thinking, strategic design, mapping, Indigenous Knowledge, arts and culture and sustainability. He is affiliated with multiple universities and is Founder and Co-Director of a Jellurgal (Burleigh Heads, Gold Coast) strategic design agency Relative Creative, that focuses on designing communication, strategies, experiences and events that help people think, talk and mobilise sustainable futures. He is also one of eight international comrades in the Decolonising Design Group. Tristan has spearheaded critical design-led conversations, published, led major projects and collaborated nationally and internationally.
TALK: 'CLASHING FUTURES: PROVOCATION' (2019)
We are in a world in flux. Postmodernity did an ok job of telling us this; that in the creation of modernity there was a darker side any many things were destroyed. However, postmodernity didn't, nor should it, universally direct 'us' where to go next. So, we live in a time of no common direction. But there are three directions, three moments no smaller than the first Industrial Revolution designing back on us; Climate Futures, Technocolonising Futures and Decolonising Futures. Tristan will take audiences and participants on a journey via an ecology of images that create a historical, contemporary and futural setting of the scene of the magnitude of, and the role of design, in these clashes over the coming decades.
BREAK-OUT: 'CLASHING FUTURES: RELATIONAL PATTERN THINKING' (2019)
This break-out session will provide a space for participants to break-down into their contexts and concerns. The session will start with an intense relational pattern and yarning circle session, asking participants to respond to provocative prompts, write words and draw pictures to invoke a reading of relational patterns that emerge. This will be followed by a mapping session where participants will track pasts, presents, current directions, futures arriving, clashes and design fictions that redirect futures. The experience will prompt critical reflection on reinscribing Indigenous Knowledge that has been concealed because of colonialism, as dynamic, sophisticated, valid and rigorous options for designing futures amongst these clashes.
The session will elicit a break from a dualist, cartesian mindset that 'we' are left with from the Enlightenment project, which is a terrible way to understand the complex systems that are the three futures mentioned above. Systems thinking and systemic design in the West has somewhat caught up to a systemic view of life, but this is always the way Indigenous knowledge production has been. They will take audiences and participants on a journey of embracing a broad, long, relational view of integrating Indigenous perspectives into transitioning and designing services and systems that mitigate and/or adapt to clashing futures over the coming decades. This is indeed, I suggest, what any responsible designer or futures thinker would set about doing before they bring any 'thing' into existence.