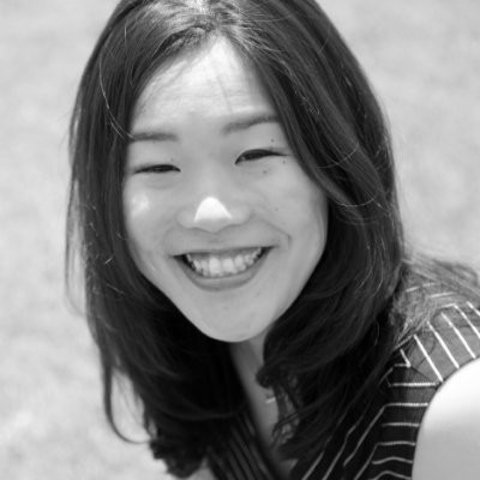 YUKI UCHIDA (JPN)
MANAGING DIRECTOR, RE:PUBLIC INC.
Yuki Uchida graduated from Waseda University with bachelor degree in Architecture. After working as a media producer at Recruit Ltd., she majored in Sustainable City Design at Ferrara University graduate school in Italy in 2012. She was involved in regional planning projects in Italy, Brazil, Chile, Vietnam etc. as well as UN Sustainable City Alliance Project in the Brazilian Government. Also, she took part in a project to produce participatory guidebook: "Fukui-jin:People in Fukui" in 2012, as a founder.
Yuki was involved in the establishment of Re:public in 2013. She is a founding director of "Innovation Studio Fukuoka" which program to promotes citizen innovation in Fukuoka, "make.fukui" including XSCHOOL, a design school and project incubation program for young innovators and local industries commissioned by Fukui city. She has also managed foresight programs with a R&D department in several companies, universities and so on. She appointed as a regional revitalisation evangelist by the Cabinet Office in 2017.
TALK: 'TOWARDS ECOSYSTEMIC INNOVATION' (2019)
There is broad recognition in Japan and globally that economic capital and wealth creation alone are unable to sustain societal well-being. Concentration of finance and populace in mega-cities is also compounding social division, accessibility and sustainability. This recognition has catalysed a shift from business startups that have traditionally been dominant, towards collaborative incubator programs in regional areas of Japan. It is now common for organisations, in collaboration with governments, companies and educational bodies, to draw upon hidden values of place, people, histories, cultures, industries, environments, to rediscover and revalue connections that enables locally sustaining communities. These values are often called social, cultural and environmental capital.
In this landscape, we will to share our observations, learning and interventions from working with communities in recognising, rediscovering and valuing latent capacities in regional Japan. Re:public, is a company co-located in Tokyo and Fukuoka that runs community-based incubator programs and fosters next-generation designers to lead them. Our presentation will share 1 how transformations in the make-up of regional communities are taking place; 2 how we are catalysing a recognition of latent capacities within multiple constituents such as arts, land, industries, environments; 3 how we are enabling ways to generate a sense of ownership for such latent capacities in the process of recognising, rediscovering and revaluing; and 4 how this can lead to ecosystemic changes within the community.
In sharing our work and insights, we have used 'Infrastructuring' as a theoretical framework, originating in anthropological, organisational and informational studies, that has come into service design discourse in recent years. Infrastructuring is useful to discuss in service design because infrastructures, such as systems, knowledges, practices that makes organisations or communities, is fundamentally a relational concept but these elements are sunk into and are invisible in the background (Star & Ruhleder). ​Such infrastructures are not static, like electric wires and water pipes, but are continually being made by people and materials, thus scholars use it as a verb - infrastructuring.​ Its importance in service design allows us to see such invisible, dynamically constituting elements and critically examine who, what, when, where and how interventions are made, and why - for what social outcomes.
Another importance of infrastructuring is, while it is a western framework, it also acts as a translational concept to explain Japanese perspectives, one where individuals are not emphasised or detached from place, histories or cultures, but rather, people are a constituent of these environments. Infrastructuring allows us to understand our interventions in this way, so we facilitate different viewpoints in the community and catalyse ways to reconsider their perspectives, re-discover resources, latent values and adaptive capacities of the place where they have lived for many years.
We call this ecosystemic social innovation at Re:public. In summary, we will discuss the changes and complexities of designing with ecosystems in the current climate of working with limited resources in sustaining ways in the hope this seeds fruitful discussions in the service design community.